Site menu
Section categories
Calendar
« March 2023 »
Su
Mo
Tu
We
Th
Fr
Sa
1
2
3
4
5
6
7
8
9
10
11
12
13
14
15
16
17
18
19
20
21
22
23
24
25
26
27
28
29
30
31
Entries archive
Search
Tag Baord
ShaanSE Poll
Main » !!~ FRIENDSHIP POETRY ~!!
---
Kyun mushkilon mein saath dete hain dost
Kyun gham ko baant lete hain dost
Na rishta khoon ka na riwaaz se bandha
Phir bhi zindagi bhar saath dete hain dost!
Kia khabar tum ko dosti kia hai
Ye roshni bhi hai andhera bhi hai
Khwahishon say bhara jazeera bhi hai
Bohat anmol ik heera bhi hai

Dosti ik haseen khwab bhi hai
Pass say dekho tou sarab bhi hai
Dukh milnay pe ye azab bhi hai
Aur ye piyar ka jawaz bhi hai

Dosti yoon tou maya jaal bhi hai
Ik haqeeqat bhi hai khayal bhi hai
Kabhi furqat kabhi vissal bhi hai
Kabhi zameen kabhi falak bhi hai

Dosti jhoot bhi hai such bhi hai
Dil main reh jaiay tou kassuk bhi hai
Kabhi ye haar kabhi jeet bhi hai
Dosti saaz bhi sangeet bhi hai
Sheir bhi nazam bhi geet bhi hai
Wafa kia hai wafa bhi dosti hai
Dil say nikli dua bhi dosti hai
Bus itna samajh lay tou____________
Piyar ki inteha bhi dosti hai


Between Friends

Sometimes in life,
You find a special friend;

Someone who changes your life
Just by being part of it.

Someone who makes you laugh
Until you can't stop;

Someone who makes you believe
That there really is good in the world.

Someone who convinces you
That there really is an unlocked door
Just waiting for you to open it.

This is Forever Friendship.

Wada to nahi karte dosti nibhaynge,
Koshish yahi rahegi apko nahi satayenge,
Zarurat pade to dilse pukarna,
Marte bhi honge to mohlat lekar aayenge

..........................................................
Rishton ki kitaab ka cover hai dosti,
Dosti se bani hai hamari hasti,
Khoon ke rishton ki baat aap karte hain,
Hamare liye to zindagi hai aap ki dosti.

..........................................................
Har rishtonke mukaam nahin hote…
Dil ke rishtonke koi naam nahin hote……
Paaya hai Aapko dil ki roshni se……….
Aap jaise dost kisike li

...

Read more »
Dosti Do Dilon ke Milne ka Naam Hai
Qudrat ki Taraf Se Yeh eik Anmol inaam Hai
Sub Se Nazuk Rishte ka Yeh Bandhan Hai
Sachai Hai is Ka Rasta Muhabbet is Ka Maqam Hai
~*~Kia Mujhay Who Dost Mil Sakay Ga
Jo Meray Sath Kadam Mila Kay Chal Sakay Ga
Jo Meri Muhabaton, Chahaton kay Jawab Main
Apnaiyat Say,Dosti Say Mil Sakay Ga
Kia Us ki Mitthi Mitthi Baton Say
Meray Dil Ka Zakham Bhar Sakay Ga
Kia WoH Har Kushi Main har Gham Main
Umar Bhar Mera Sath Da Sakay Ga
Kia WoH Mujh Say Meri Zath Ki
Tnhai Ja Meray Andar hai Door Kar Sakay Ga

...

Read more »
TO MY Friends!!!!! !!!



Thank you for being there for me.
Thank you for your understand
Thank you for being such a wonderful friends
Thank you for your encourage words.
Thank you for being trustworthy.
Thank you for being loyal.
Thank you for loving me through thick and thin.
Thank you an i wil do my best to keep my mail come
Thank you for always supporting me.
Thank you for making me feel welcome.
Thank you for including me in your life.
Thank you for always listening.
Thank you for always being th

...

Read more »
DOST MILTAY HAIN YAHAN DIL KO DUKHANAY KAY LIAY

UNGALIYAAN RAKHTAY HAIN WO HAM PAY UTHANAY KAY LIAY

KIA QASOOR UN KA YAH IK RASM CHALEE AYEEE HAY

TOOHMATAIN HOTEEN HAIN DUNIYAA MAIN LAGAANAY KAY LIAY

NAAKHUDA MAAN KAY BAITHEEN HAIN UIN KEE KASHTEE MAIN

WO HAMAIN MOOJOON MAIN LAY THAY DUBAANAY KAY LIAY

WO HAWAOON KEE TARAH RUKH KO BADAL LATAY HAIN

HAM NASEEBOON SAY LARAY THAY JINHAIN PAANAY KAY LIAY

***1381...Aey Dost...Pak Old***
Dost kia khoob wafaon ka sila detey hain
Har naey mor pey ik da

...

Read more »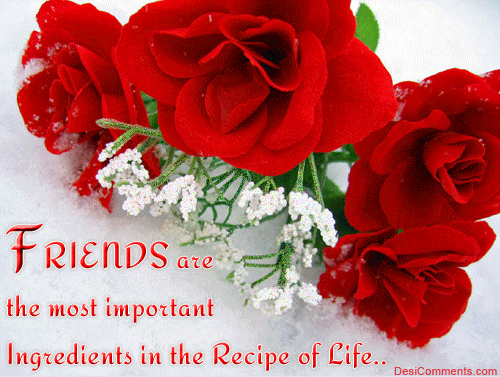 Dost
Dost To Bohat The Magar Dukh Ka Sathi Koi Nai Tha
Wade To Sab Ne Kiye The Likin Wafadar Koi Nai Tha
Gam To Sab Ne Diye The Magar Gam-E-Sharik Koi Nai Tha
Zindagi,Zindagi Nai Aik Falsafa Ban Chuki Thi

...

Read more »
Login Here
Welcome to ShaanSE Poetry
ShaanSE Facebook
statistics
---
Total online: 1
Guests: 1
Users: 0
Members Area
Users who have visited the site today


ShaanSE Facebook
ShaanSE Channel
Dedicated To ShaanSE-1
Dedicated To ShaanSE-2
Search